Refleks-1P Inertial Measurement and Control Platform
This board was designed as an instrumentation and measurement equipment to be used in various dynamical and control experiments. The board was successfully used in the high-altitude Rocket Launch experiment where its function was to record the dynamical flight data, as well as to control external devices which were also part of an experiment.
The board has the following features/chips:
STM32F407 Microcontroller with ARM based Processor and max. frequency of 168 MHz
MX25L256 32MB on-board Flash Memory
XC2C32A CoolRunner Xilinx CPLD for Auxiliary Functions
LSM303 Digital Output Accelerometer and Compass in a single chip
L3G4200D Digital Output Gyroscope
Absolute Pressure sensor with digital I2C/SPI output from Honeywell
2 user configurable SPI channels
3 USART/UART channels
Over 50 User Configurable and externally buffered IOs
The board manufactured on a high quality dielectric controlled FR408 PCB process
All on-board components are rated for -40C:85C temperature range
Easy access to SWD and JTAG programming support for STM32 and XC2C32A devices
Below the picture of the board. I assembled and soldered it all manually. Click to enlarge in new window.
High Altitude Rocket Launch
The Department of Mechanical and Aerospace Engineering in NMSU had a grant and opportunity to conduct an experiment related with a Rocket Launch. A nose cone payload space was given for them in a rocket to put in an experimental devices.
My job there was to design a control and measurement board which would record the flight parameters of the rocket when it reaches the apogee. Once the rocket reaches the apogee at more than 72 miles altitude it makes very slow movements which allows a relatively cheaper dynamical sensors to be used.
The board also had to control specific equipment within a payload container such as magnets and motors. The Refleks-1P platform which I developed, built and tested successfully accomplished all the tasks during a rocket experiment crucial to Department of Mechanical and Aerospace Engineering of NMSU.
The board was used together with another system which I developed, Refleks-1S. Enjoy the pictures of the board loaded in a rocket, launch preparation and launch itself.
The Refleks-1P and Refleks-1S loaded in the nose cone section of payload container.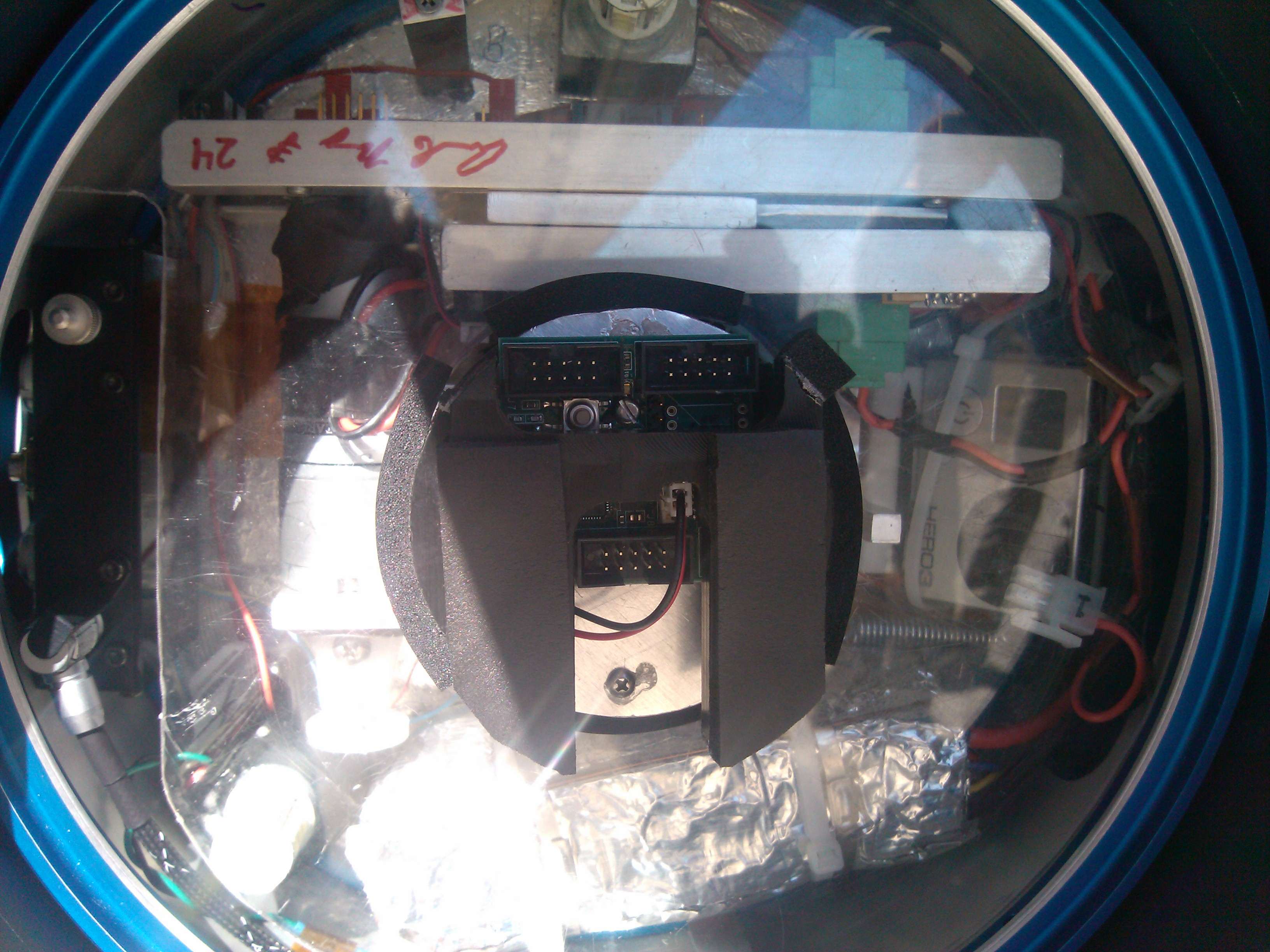 View of the Rocket without nose cone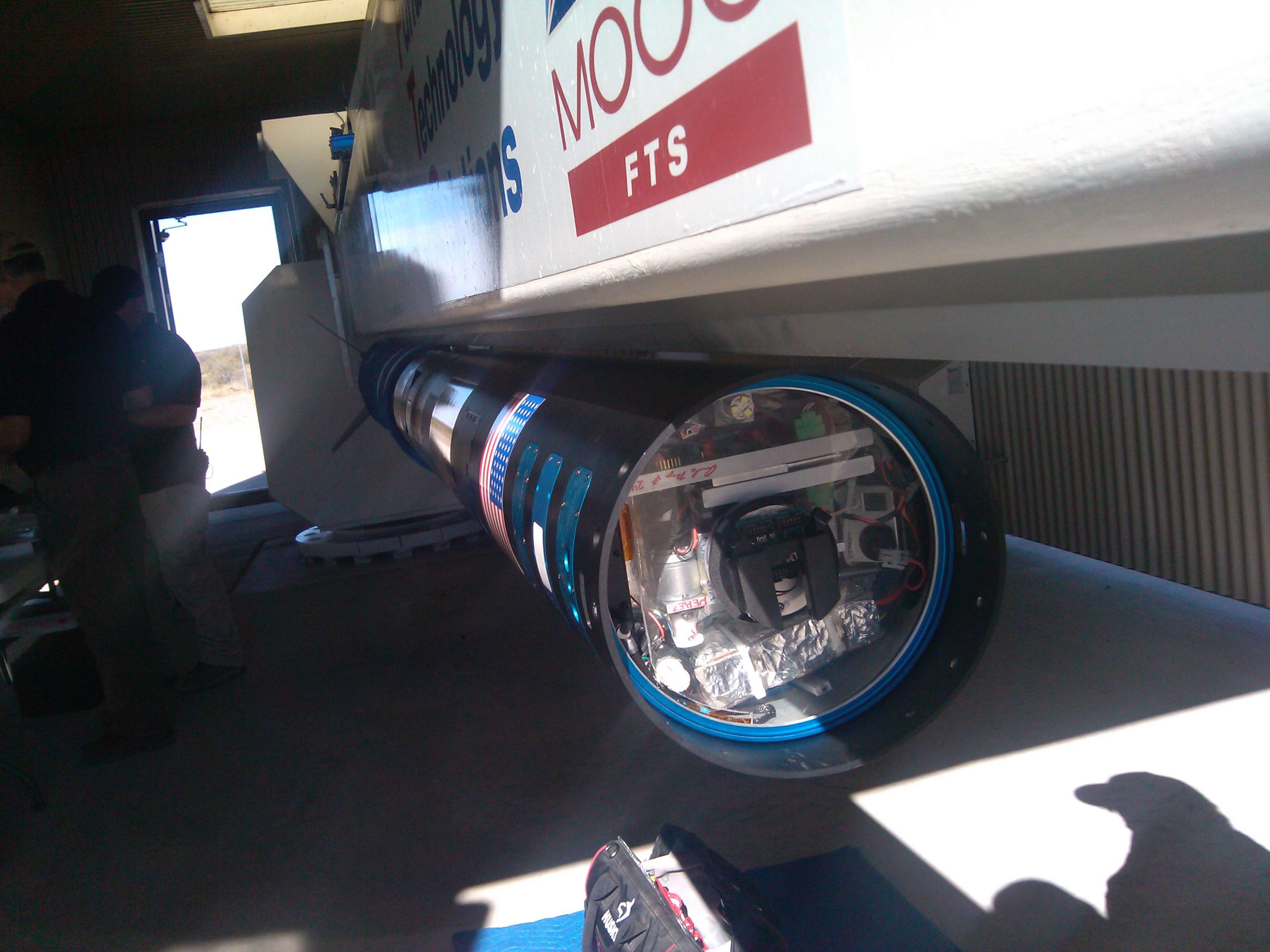 Technicians attaching the nose cone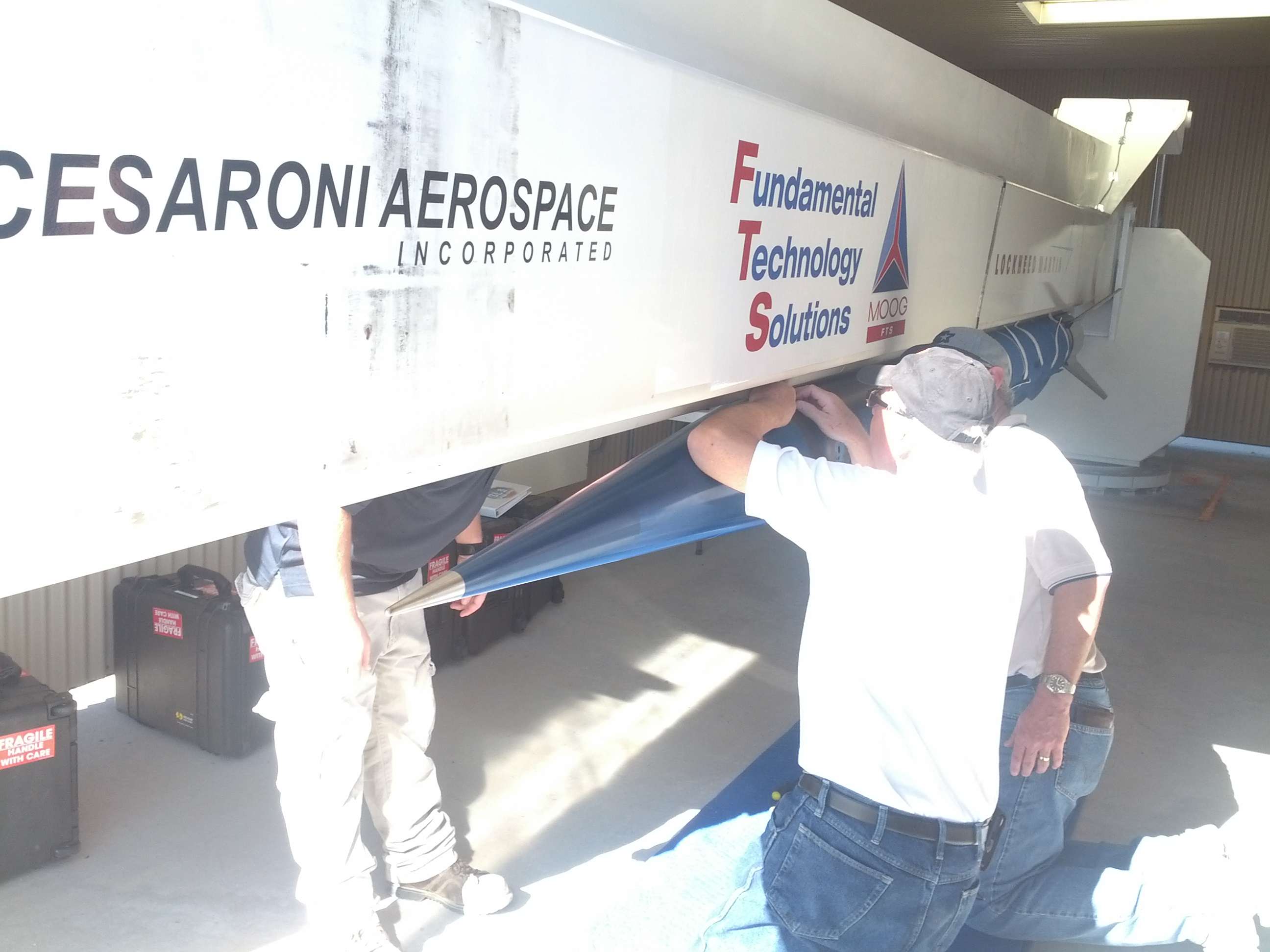 and checking the rocket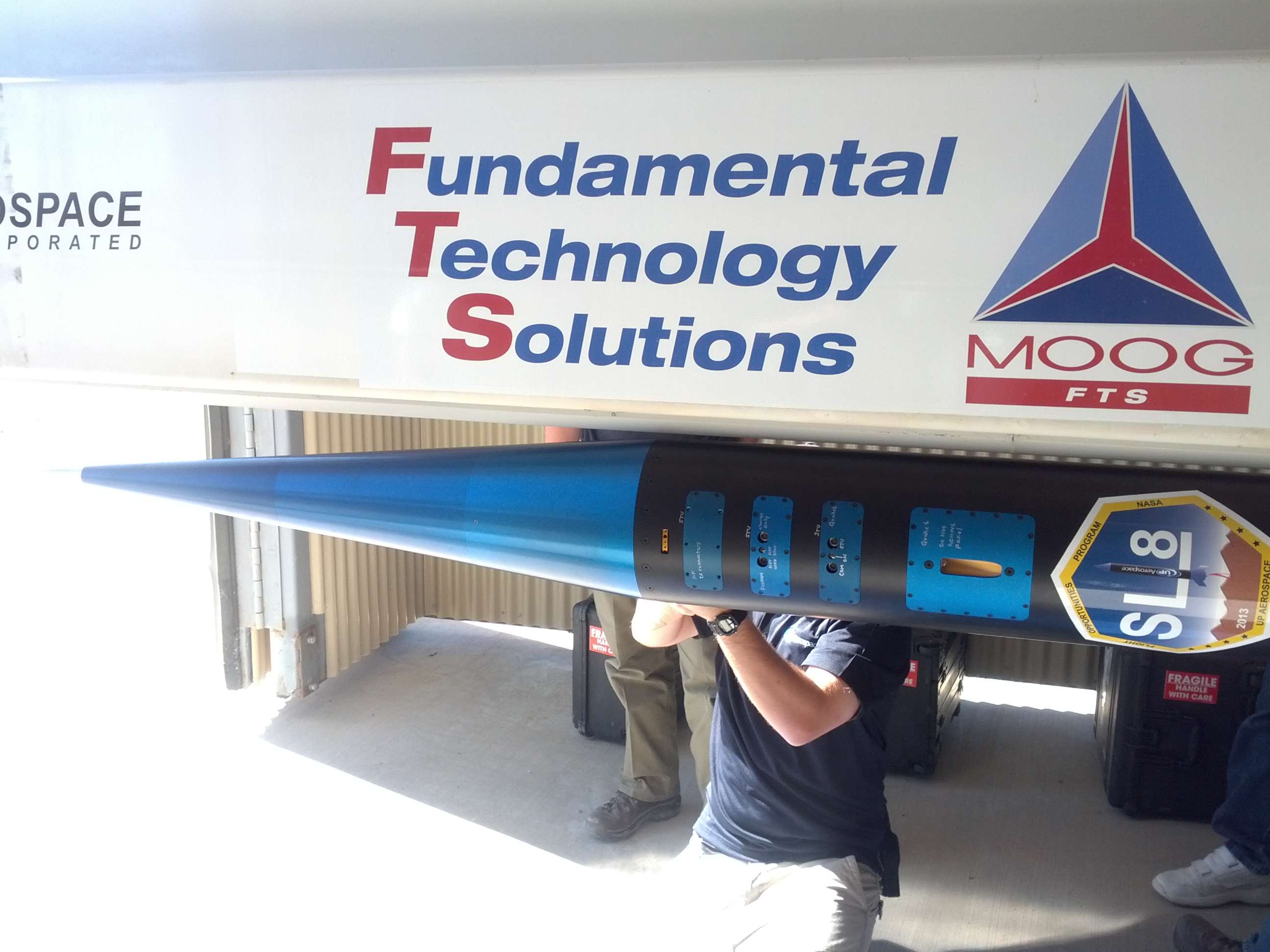 rocket view in a horizontal position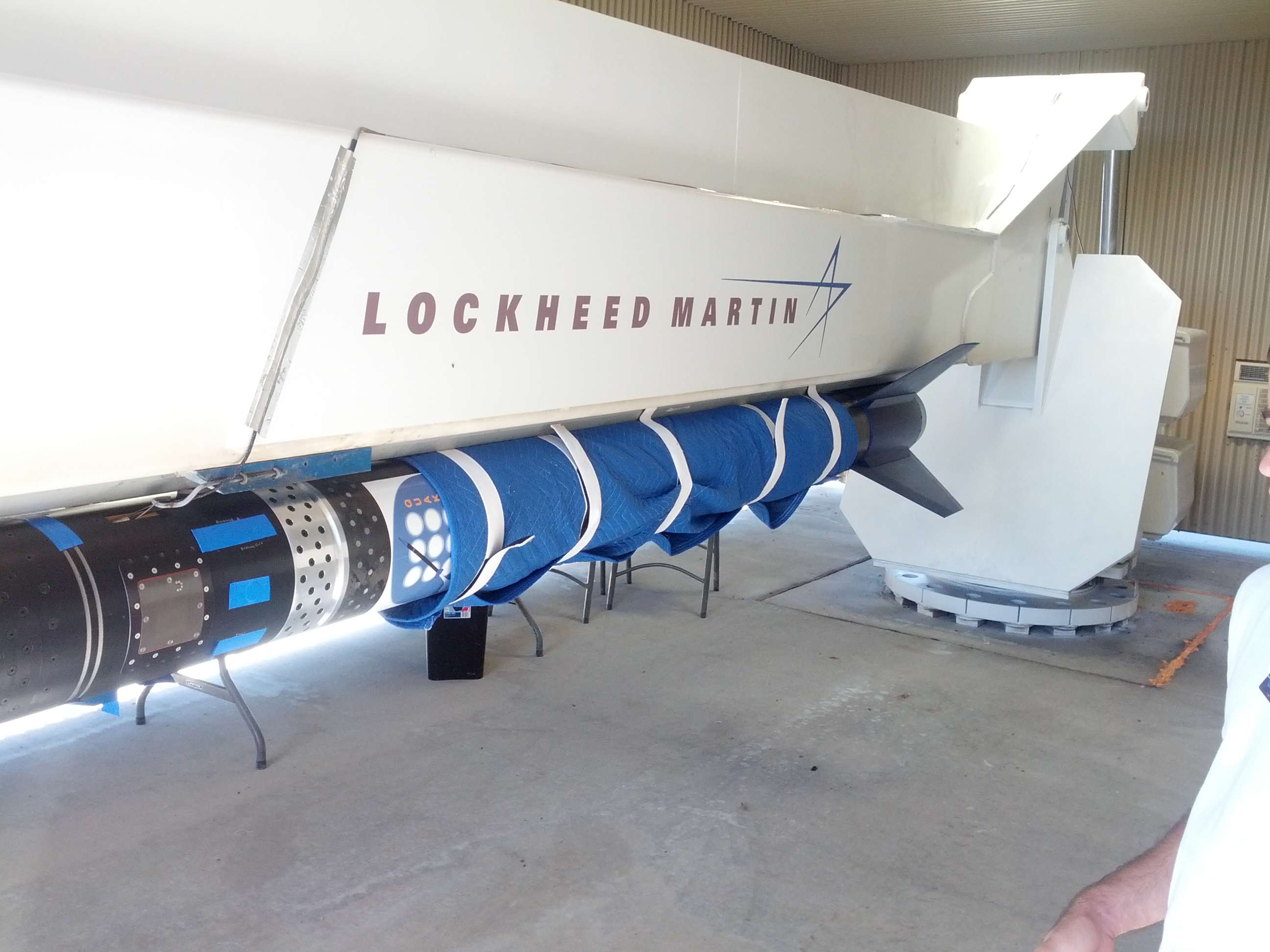 Launch!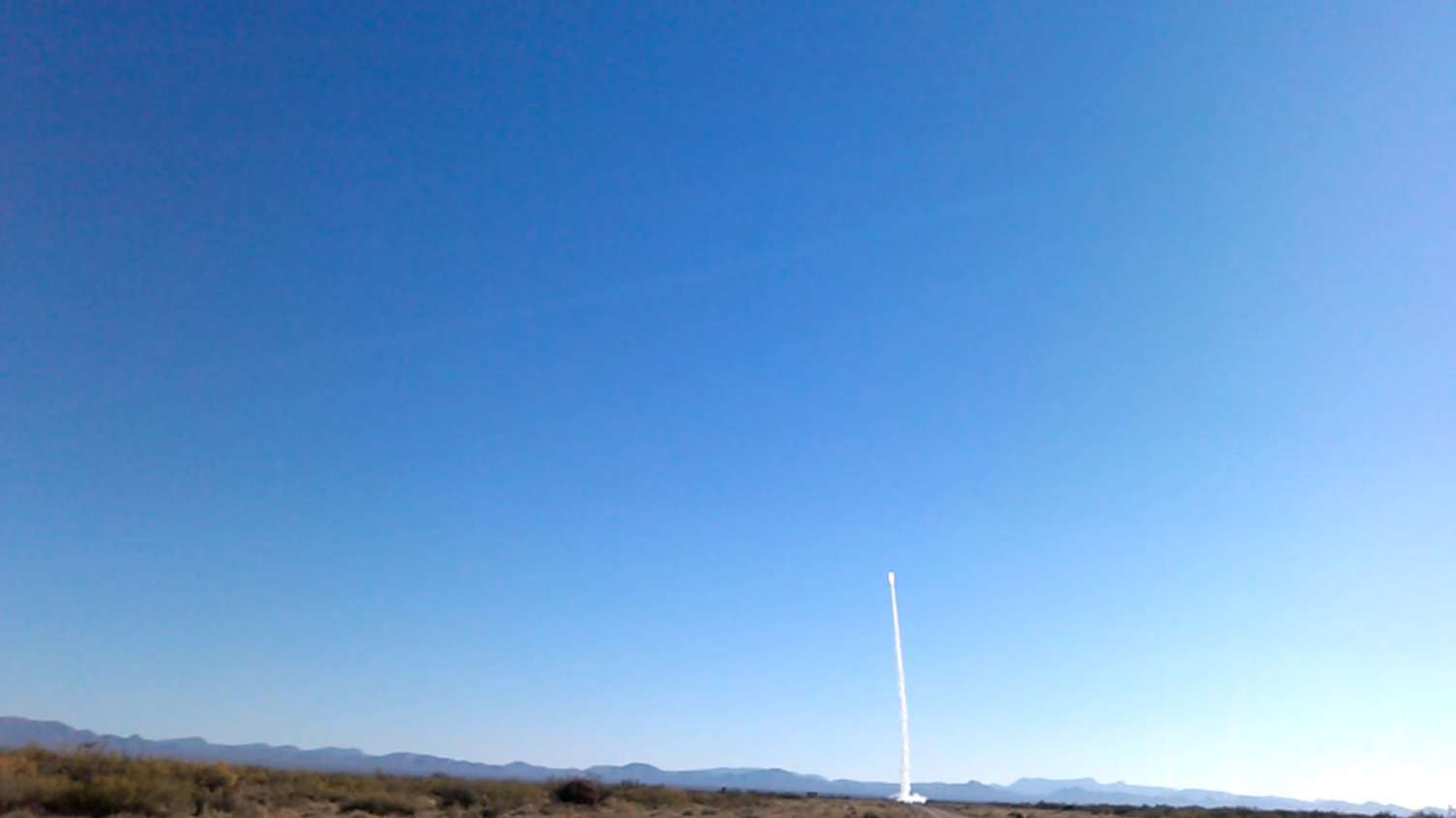 After the experiment, the flight data saved on the on-board SPI Flash Memory was read out to PC and processed in MATLAB by me. Below are plots. The time range of interest is between approximately 100s and 200s.
Acceleration data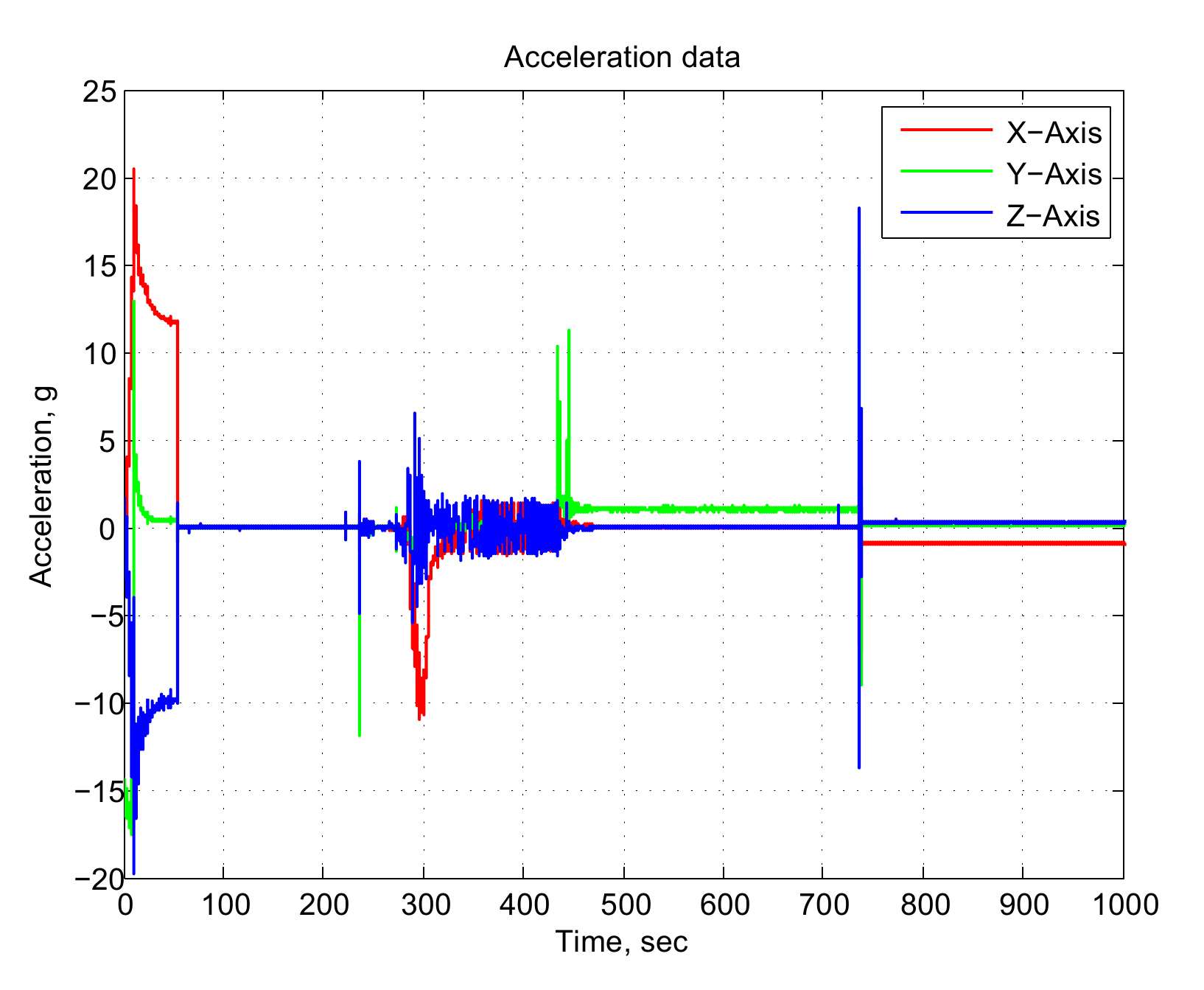 Rate data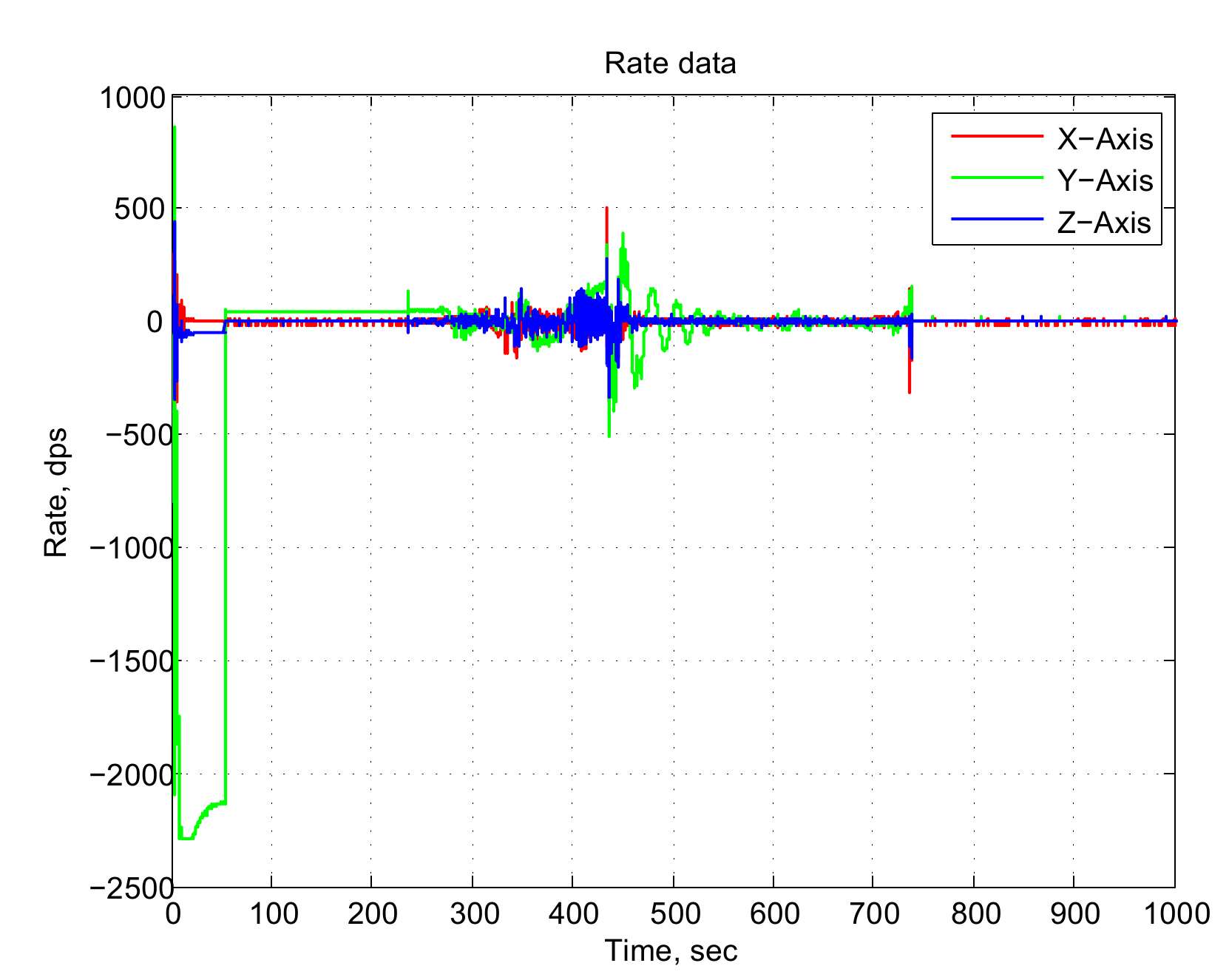 Pressure data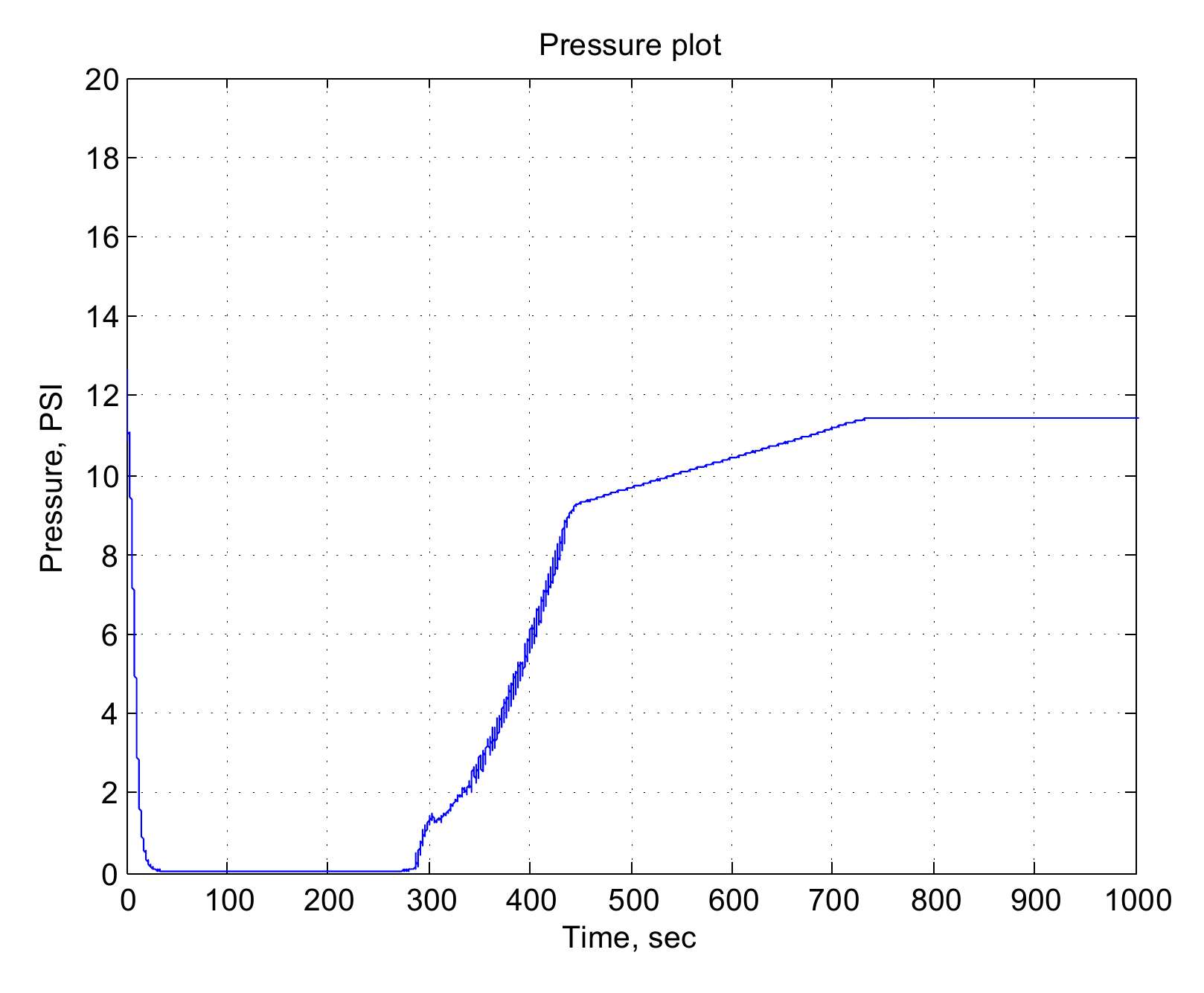 Temperature data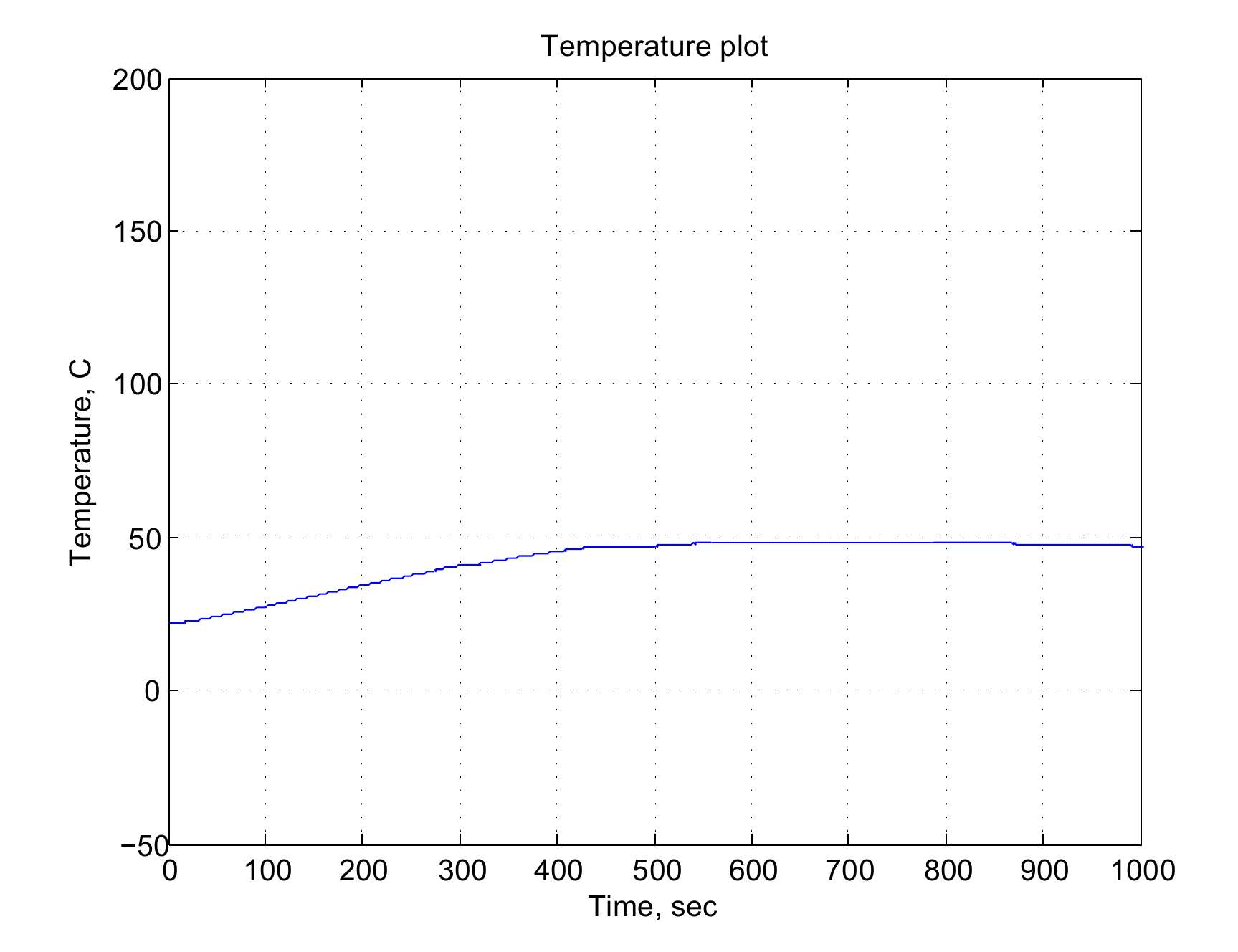 And of course, a flashy patch I received after the successful mission